planning approval – anglia square, norwich
We are thrilled to share that Weston Homes' has gained Planning Permission for the redevelopment of Anglia Square, allowing for the reinstatement of the Norwich…
October 10, 2023
We are thrilled to share that Weston Homes' has gained Planning Permission for the redevelopment of Anglia Square, allowing for the reinstatement of the Norwich historic street pattern, creating a vibrant new neighbourhood in place of the old shopping centre.  We are excited to be part of this project, providing our structural engineering expertise. The project will deliver upto 1,100 new homes across 14 buildings ranging in height from 3 to 8 storeys, designed around inner courtyards, a public square, and a network of pedestrian streets. The residential element will offer one, two, and three-bedroom homes of mixed tenure.
Images reproduced by kind permission of Weston Homes Plc. Architectural detailing and finishes are subject to change.
celebrating our chas elite accreditation
We are thrilled to announce that our company has achieved the prestigious CHAS Elite Accreditation! This recognition shows our commitment…
September 29, 2023
We are thrilled to announce that our company has achieved the prestigious CHAS Elite Accreditation! This recognition shows our commitment to maintaining the highest standards of health and safety in all our operations. It reflects the dedication and hard work of our entire team and emphasises our position as a trusted and responsible partner in our industry. We look forward to continuing to prioritise safety and excellence in all that we do.
what is chas elite accreditation?
The CHAS (Contractors Health and Safety Assessment Scheme) Elite Accreditation is a highly regarded certification in the construction and contracting industry. It signifies that a company has demonstrated exceptional commitment to maintaining rigorous health and safety standards in its operations. CHAS Elite Accreditation reflects a company's dedication to excellence and safety, instilling confidence in clients and partners alike.
why chas elite accreditation matters
1. Credibility and Reputation Enhancement:
CHAS Elite Accreditation shows our reputation as a responsible and safety-conscious organization. It signifies to clients, partners, and stakeholders that the company is serious about adhering to high standards of health and safety in its operations.
2. Risk Mitigation and Accident Reduction:
Safety is a top priority for the construction industry. The CHAS elite accreditation proves we have a track record of proactive risk management. This can result in fewer accidents and injuries on job sites.
3. Commitment to Excellence and Improvement:
CHAS Elite Accreditation is not a one-time achievement but an ongoing commitment to excellence in health and safety. Therefore, we are expected and obligated to continually improve our safety practices, which benefits both employees and clients.
4. Supply Chain Collaboration
Our recent Accreditation facilitates collaboration with other accredited companies and contractors. This streamlined coordination can lead to more efficient project management, reduced delays, and improved overall project outcomes.
how we achieved elite accreditation
1. Training and awareness:
We had to implement a culture of safety awareness where our employees are actively engaging in in maintaining safe practices by providing ongoing health and safety training.
2. Risk assessment:
We had to conduct a thorough risk assessment for all projects, addressing potential hazards and implementing control measures to mitigate the risks.
3. Monitoring and renewal:
CHAS Elite accreditation is not a one-time achievement: it requires ongoing commitment Therefore we are having to always keep up the same standards and always being prepared for periodi9c reviews and assessments.
what does this mean for our clients?
1. Enhanced safety:
Clients can trust that we place high priority on safety, reducing the risk of accidents and incidents on our projects.
2. Compliance assurance:
You can have confidence that our company complies with industry specific health and safety regulations, minimising legal and regulatory risks.
3. Risk mitigation:
This helps clients reduce their own risk exposure, as we collaborate with a safety focused contractor.
4. Peace of mind:
Know by knowing we have met stringent accreditation standards provides clients with piece of mind, allowing them to focus on their project's success.
5. Improved project outcomes:
Safety conscious practices often lead to smoother project execution, fewer disruptions, and ultimately, better project outcomes.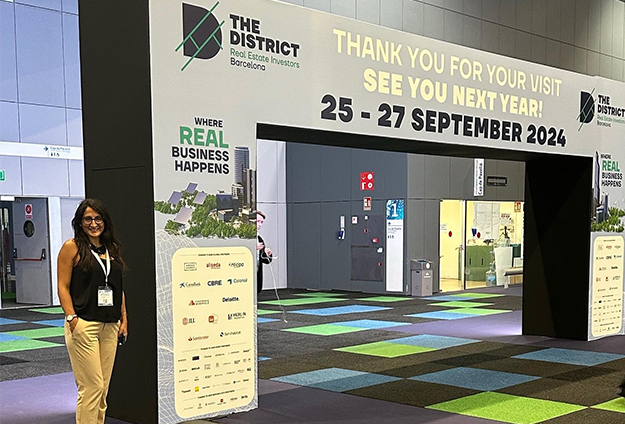 the district, barcelona event
The district event Barcelona is an event QED are very proud to be a part of as it is already…
September 29, 2023
The district event Barcelona is an event QED are very proud to be a part of as it is already the key European tradeshow in the industry with over 10,000 real estate professionals, including some of the industry's biggest players in the real estate scene. We went with our QED team lead by our Managing Director Ian and head of the Barcelona office Maria, as you can see by the experience, we brought with us we were ready to make a good impression and really benefit from this opportunity.
Attending the district event in Barcelona proved to be an immensely beneficial experience for QED structures. The vibrant and culturally rich city provided an ideal backdrop for networking and collaboration among diverse individuals and businesses. QED had the opportunity to exchange innovative ideas, gain fresh perspectives, and provide and teach ideas for others and offer others valuable information, which forge priceless connections that transcended borders and industries. This is exactly the experience we achieved as we got a multitude of great leads in lots of different fields such as developers, architects, finance etc. The event also showcased cutting-edge technologies and trends, enabling us to stay ahead of the curve. Beyond the professional benefits, Barcelona's unique charm, world-class cuisine, and historical landmarks added an extra layer of enrichment to the trip, making it a truly unforgettable experience.
In summary, the district event in Barcelona was a highly rewarding experience. it brought together professionals, fostering collaboration and idea sharing. The city's unique atmosphere and culture added to the event's value, offering personal and professional growth. Attendees left with new knowledge, valuable connections, and cherished memories, making Barcelona an integral part of the event's success. in essence, the event in Barcelona was a truly beneficial and transformative experience for everyone involved.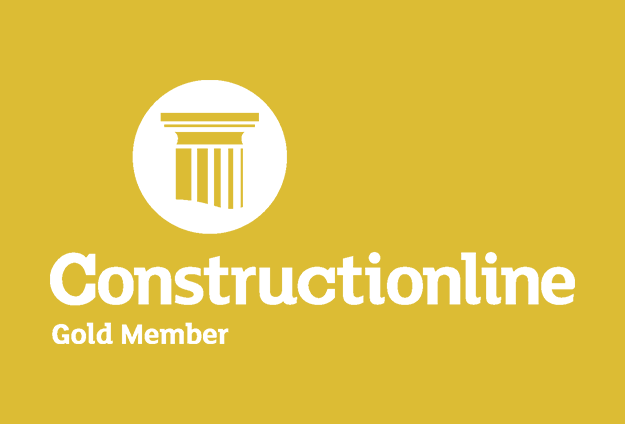 Celebrating Our Constructionline Gold Certification
We are thrilled to announce a significant milestone in our journey towards excellence in the construction industry – we have…
September 14, 2023
We are thrilled to announce a significant milestone in our journey towards excellence in the construction industry – we have achieved Constructionline Gold certification! This achievement is a testament to our unwavering commitment to delivering quality, safety, and sustainability in all our projects. In this blog post, we'd like to share what this prestigious certification means for us and our valued clients.
Message from the Managing Director:
Before we dive into the details, I would like to express my heartfelt gratitude and pride in our team. Being awarded the Constructionline Gold Status is a great achievement and will allow QED Structures to continue our growth and expansion plans. Thank you so much for the hard work and dedication to all of our staff for achieving such an amazing status.
What is Constructionline Gold Certification?
Constructionline is a UK-based procurement and supply chain management platform that connects contractors and suppliers with construction projects. The Gold certification is a high level of accreditation offered by Constructionline and demonstrates an organisation's dedication to achieving the highest industry standards.
Why Constructionline Gold Certification Matters
1. Enhanced Credibility:
Achieving Gold certification is no small feat. It demonstrates to clients, partners, and stakeholders that we meet rigorous standards for health and safety, financial stability, and ethical business practices. This added credibility can set us apart in a competitive marketplace.
2. Streamlined Procurement:
Constructionline's platform simplifies the procurement process for buyers. With Gold certification, we are now more accessible to a broader range of potential clients, making it easier for them to engage our services.
3. Commitment to Quality:
Gold certification reflects our unwavering commitment to delivering high-quality construction services. It reassures clients that we adhere to best practices and industry standards in every project we undertake.
4. Emphasis on Health and Safety:
Safety is paramount in the construction industry. Gold certification indicates that we prioritise the safety of our employees, and anyone who interacts with our projects, leading to a safer working environment.
How We Achieved Gold Certification
Reaching this milestone was not an overnight accomplishment. It required dedication, hard work, and a continuous commitment to excellence. Some key steps we took include:
1. Documented Processes:
We meticulously documented our internal processes to ensure they align with industry standards and best practices.
2. Training and Development:
We invested in our team's training and development, ensuring that all employees have the skills and knowledge required to excel in their roles.
3. Health and Safety Measures:
We implemented robust health and safety measures to protect our workers and the public, consistently exceeding the required standards.
4. Sustainability Initiatives:
We incorporated sustainability into our projects, adopting eco-friendly practices and materials where possible to reduce our environmental impact.
What This Means for Our Clients
Our clients are at the heart of everything we do, and this certification directly benefits them:
1. Peace of Mind:
Clients can trust that their projects are in capable hands, knowing that we have met the stringent requirements for Gold certification.
2. Efficiency:
Streamlined processes mean quicker project kick-offs and smoother collaborations.
3. Quality Assurance:
Clients can expect top-notch workmanship, adherence to timelines, and a commitment to safety and sustainability in all our projects.
Achieving Constructionline Gold certification is a significant achievement that underscores our dedication to excellence in the construction industry. This recognition is a testament to our commitment to delivering quality, safety, and sustainability in all our projects. We look forward to continuing to exceed expectations and serving our clients with the highest level of professionalism and expertise.
constructing the future: exploring cross-laminated timber (clt) in modern methods of construction (mmc)
In the ever-evolving realm of construction, innovation continues to reshape the way we build our structures. One such innovation that…
August 25, 2023
In the ever-evolving realm of construction, innovation continues to reshape the way we build our structures. One such innovation that has gained significant attention is Cross-Laminated Timber (CLT). With its environmentally friendly properties, structural versatility, and potential to revolutionise modern methods of construction, CLT is emerging as a game-changer in the industry. In this blog, we'll delve into the world of CLT and explore how it's transforming the way we create sustainable, efficient, and aesthetically pleasing buildings.
The Rise of CLT: A Brief Overview
Cross-Laminated Timber, often referred to as CLT, is an engineered wood product that consists of layers of timber boards stacked perpendicular to one another and bonded with adhesive. This cross-lamination enhances the material's structural stability and load-bearing capacity, making it suitable for a wide range of construction applications. Initially developed in Europe, CLT has gradually gained recognition worldwide as a sustainable alternative to traditional building materials like concrete and steel.
Benefits of Using CLT in Modern Methods of Construction:
1. Sustainability at Its Core
In an era where sustainability is paramount, CLT shines as an eco-friendly building solution. It's crafted from renewable resources—wood sourced from sustainably managed forests. Unlike concrete and steel, CLT production generates fewer carbon emissions, making it a crucial player in mitigating the construction industry's environmental impact.
2. Speed and Efficiency
CLT panels are prefabricated off-site, leading to faster construction times and reduced on-site labour requirements. This modular approach not only accelerates project completion but also minimises disruptions to local communities and reduces waste generated during construction.
3. Design Flexibility and Aesthetic Appeal
CLT's versatility extends to design flexibility. Its exceptional strength-to-weight ratio allows architects and engineers to explore creative architectural forms while maintaining structural integrity. Additionally, the natural warmth and beauty of wood create inviting and aesthetically pleasing spaces, contributing to occupants' overall well-being.
4. Seismic Performance and Durability
CLT's layered construction grants it inherent seismic resistance, making it a robust choice for earthquake-prone regions. With proper maintenance, CLT structures have the potential to last for decades, offering a durable and reliable option for long-term construction projects.
5. Improved Insulation and Thermal Performance
Wood's inherent insulating properties, coupled with CLT's layering, result in impressive thermal performance. CLT buildings can maintain stable indoor temperatures, reducing the need for excessive heating or cooling and contributing to energy efficiency.
Challenges and Considerations:
While CLT offers numerous benefits, there are some challenges to be mindful of. These include fire resistance, moisture control, and ensuring a consistent supply of quality timber. However, ongoing research and advancements in CLT technology are addressing these challenges, making the material even more viable for a broader range of projects.
In conclusion, Cross-Laminated Timber represents a paradigm shift in modern construction methods, offering a blend of sustainability, efficiency, and architectural freedom. As the world continues to prioritise eco-friendly solutions and innovative approaches to building, CLT stands as a testament to human ingenuity and the potential to create a harmonious balance between nature and urban development. With its remarkable attributes and ongoing advancements, CLT is undoubtedly carving a path towards a greener and more sustainable construction future.
building bonds in barcelona: the transformative power of team-building experiences
Almost a year on since our surprise Barcelona team-building event, and we are still talking about it! It was a…
August 25, 2023
Almost a year on since our surprise Barcelona team-building event, and we are still talking about it! It was a pivotal chapter in our company's story of growth and collaboration.
As we reflect on the memories made and connections formed during those days, it's clear that in-person interactions have a unique power to bridge virtual divides, foster personal relationships, enhance communication, and solidify a strong company culture.
But why are team-building experiences so important for a healthy and productive office environment? This is our hot take:
Cultivating Personal Relationships
Beyond the office, we discovered more about one another. From team challenges to strolls along the beach, our shared experiences during the trip created a space for personal conversations that deepened our understanding of one another. These personal connections are crucial in understanding each team member's strengths and challenges, ultimately leading to more effective teamwork back in the office.
Strengthening Trust and Communication
Engaging in team-building activities such as silly challenges and collaborative tasks required us to communicate, strategize, and problem-solve in real-time. These activities not only showcased the diverse skill sets within our team but also reinforced the importance of clear communication and the value of leveraging each other's strengths. The trust that blossomed during these activities translated directly into improved teamwork and project execution upon our return.
Fostering a Vibrant Company Culture
The Barcelona experience breathed life into our company culture. By sharing unforgettable moments, inside jokes, and laughter, we established a sense of belonging that extends beyond work tasks. This sense of belonging is a driving force in employee satisfaction, as it cultivates an environment where individuals feel valued, appreciated, and motivated to contribute their best to the team's success.
Reaping the Benefits of In-Person Interaction
The tangible outcomes of our Barcelona adventure soon became evident back at the office. The increased unity translated into improved communication, faster problem-solving, and a palpable surge in creativity. The bonds we forged during those sunny days in Barcelona continue to impact our daily interactions, making us more efficient, resilient, and adaptive in navigating the challenges of our professional journey.